Fleet managers in the BlueTraker Vessel Monitoring System for the Fisheries segment will appreciate the news that our proprietary SecondScreen application is growing and maturing.
SecondScreen offers a range of diagnostic and navigation controls, including real-time Vessel Tracking and Geofence management, fast and simple messaging from FMC operators to vessel managers and remote commands. Recently it has seen many under-the-hood performance improvements as well as a set of brand new features.
A new addition is the Vessel Register to access and edit different device activity data and fishing gear equipment. eLogBook functionalities display catch reports, events locations, and individual trips overview. Both are fully integrated into SecondScreen.
Another useful addition is the Fishermen account management. Fleet managers can create subaccounts for fishermen to individually track their vessel on the map, read messages sent from their VMS device, etc. The Alerting system offers settings for map display, statistics overview, acknowledgment and deactivation of alert messages.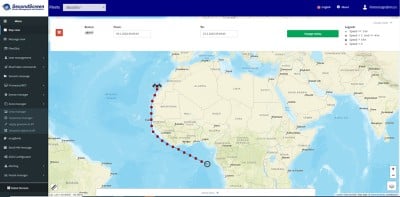 Voyage replay feature with historical data display for every individual vessel